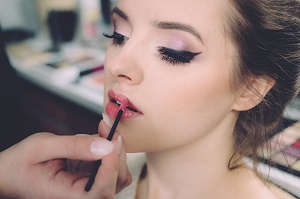 Soorten hostessen
Onze hostessen zijn vriendelijke en spontane modellen die ondersteuning bieden bij alle aspecten van uw evenement of stand. Hieronder leest u voor welke hostessen u bij Hostessing terecht kunt.
Promodames
Onze promodames zijn goedverzorgde en vriendelijke dames met ruime ervaring in sales en marketing. De promodames van Hostessing verwelkomen uw klanten op een professionele manier.
Vip hostessen
Onze Vip hostessen beheersen zowel de Nederlandse als de Engelse taal en hebben een goed opleidingsniveau behaald. Daarnaast hebben zij ook ervaring in marketing en sales.
Entertainment hostessen
Entertainment hostessen beschikken over een specifiek entertainmenttalent en vermaken uw gasten met bijvoorbeeld een spontaan praatje. Er zijn verschillende soorten entertainment hostessen, zoals: fruit hostesses, champagne hostesses, autosalon hostessen, candy hostesses en racing hostesses.
Demonstrateurs
Wij zetten demonstrateurs in voor winkels voor een keur aan verschillende merken. Zij zijn inzetbaar voor vele productiedemonstraties en worden ook wel demonstractrices of demonstranten genoemd.
Presentatoren
Tijdens modeshows zijn presentatoren of presentatrices van belang. Ook in de evenementenwereld zijn zij onmisbaar.